Tips on Hiring a Bankruptcy Lawyer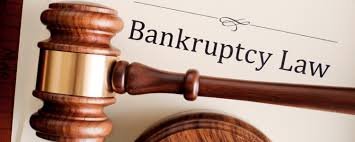 Bankruptcy is often the last resolution for people who facing a heavy debt burden that they don't know how to settle. Filing for bankruptcy allow you to be completely or partially acquitted from bankruptcy. Hiring a bankruptcy lawyer is better than representing yourself at the court without an attorney. If you file the bankruptcy case yourself, you will face a lot of pitfalls such as file the wrong documents, and select wrong property exemptions.
Bankruptcy lawyers can help people in debt in making an informed decision on whether you should file for a chapter 7 bankruptcy or chapter 13 bankruptcy. For example, chapter 13 bankruptcy is best for those who are facing home foreclosure. On the other hand, chapter 7 bankruptcy is ideal for people who have little disposable income. He will guide you through the entire bankruptcy process and let you know what to expect in each stage.
Whenever there is any update on the bankruptcy case, the attorney will let you know. He will let you know the type of risks you will face after evaluating the case. There are many paperwork you need to prepare when you are filing for bankruptcy. There are a lot of forms that you have to fill in. after you have completed all the forms, the attorney will help you to file it with the special software.
Besides the forms, there are several financial documents that you must submit such as debts, and income tax. Once the bankruptcy case is filed, you will be asked to attend the meeting of creditors. Besides the meeting of creditors, there are also other types of meetings such as chapter 13 confirmation hearings, and chapter 7 reaffirmation hearings. Your attorney may represent you to attend other hearings.
It is important to hire a competent bankruptcy lawyer that is knowledgeable about the local law. When hiring an attorney, make sure you look for one that quickly reply your email or phone calls. The best way to find a qualified bankruptcy attorney is to get referrals from your friends and family members. You can also get recommendations by contacting the county lawyer referral panels or doing research in the internet directories.
After you have narrowed your list to a few bankruptcy lawyer, you should schedule a meeting with each of them. You can prepare a list of questions to ask the lawyer during the appointment. The cost of hiring the bankruptcy attorney may differ in various states. Usually, the bankruptcy lawyer fee is at least $1,000 for chapter 7 bankruptcy. For chapter 13 bankruptcy, the attorney fee will be more expensive and costs at least $2,500.
The attorney fees will be higher if the case is complicated as it will require more work. After you agree to hire the attorney, you have to sign a contract that provide information on the fees and the type of legal services. If you face some issues during the filing of the bankruptcy case, make sure you discuss with your bankruptcy lawyer and get the issue addressed.
Prior to hiring, make sure you pay a visit to the law office. You should try to ask as many questions as possible about the attorneys during the initial consultation. You should ask the attorney about the number of bankruptcy cases he has handled every month or year. You must also find out from the attorney whether you will be working with him directly or someone else.