Signs of Bankruptcy and Why It's Important to Hire a Lawyer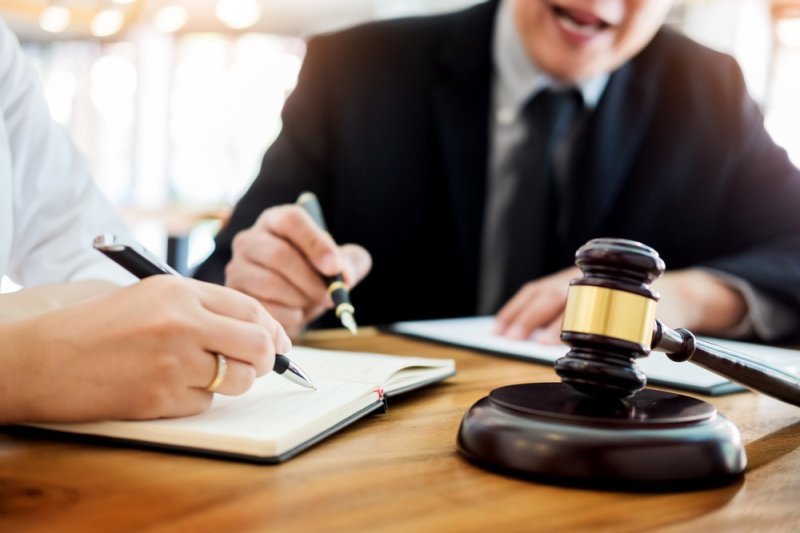 Nobody wants to face the negative consequences brought about by bankruptcy. While you may be doing everything on your end to get rid of bankruptcy, there are debts which cannot be repaid easily. Although many perceive it as frightening, bankruptcy can also be the other way around if it is done correctly.
If you're concerned about your family's well-being, knowing your current financial standing is important. And one way of checking your financial health is by checking the warning signs of bankruptcy.
Warning Signs of Bankruptcy
Many times, bankruptcy is considered a last resort to save your financial health. However, determining when it's time to take that drastic step can be a bit overwhelming. As much as you don't want to resort to filing a bankruptcy case, your circumstances may be telling you otherwise, especially if you begin noticing specific warning signs of bankruptcy like the following:
You already miss some payments.
Missing payments is considered as one of the most apparent sign. If you fail to pay your bills on or before their due dates, it can mean that your debt never stops running and as time goes by, it may become more excessive. You may start to watch out when you can't already fulfill your major monetary obligations such as a mortgage loan, and credit card bills.
You start getting phone calls from your creditors.
Receiving phone calls from your creditors is another red flag you need to watch for. You'll most likely get threatening demands and phone calls when your debts are one to three months past due already. In fact, you may receive notices that your past due accounts have been reported or documented on your credit report.
You run out of money to pay for your living expenses.
When you can no longer pay for your living expenses, you have a severe financial problem. In most cases, you work hard every day to earn a living. But what if your earnings can't support your needs anymore? This usually happens when all your income has been used to pay your excessive debts. Remember that when your total liabilities exceed your monthly income, it can be a signal of a major financial dilemma.
You can no longer recover from a financial setback.
Too many debts, if not managed correctly, can financially exhaust all your resources. It can also affect relationships in the long run. Your financial health is put at risk when specific calamities strike you such as the hospitalization of a family member, loss of employment and other economic mishaps along the way. These circumstances can leave you economically distressed.
When your debt is already affecting some of the crucial areas of your life such as your ability to concentrate, eat and sleep, the filing of bankruptcy may save you from the emotional trauma and anxiety that can affect you and your family as a whole.
Reasons to Hire a Bankruptcy Lawyer
If you've observed some bankruptcy warnings come your way, it may always be an excellent idea to seek legal help. By being alert to the situation, you'll be able to prevent severe financial worries from distressing you. Instead of taking the signs for granted, below are some reasons why hiring a bankruptcy lawyer is beneficial:
A lawyer can provide you with competent legal advice.
It's your attorney's job to make sure that you're given appropriate legal counsel regarding the legal actions you may take to protect your economic interests. You can also use the opportunity to inquire about anything relevant to your bankruptcy situation.
A lawyer can handle your bankruptcy case properly.
With your attorney's knowledge and valuable legal experience, you'll be able to navigate your situation correctly. Also, a lawyer is expected to be well-experienced in handling bankruptcy cases in particular.
A lawyer can protect you from creditors.
By getting an attorney, you'll be able to escape the harassment of your creditors. A professional lawyer will inform you of your legal rights in case your creditors and other debt collection agencies try to threaten and harass you. By doing so, you'll have the option to file a complaint against them, and as a result, you'll get peace of mind in the long run.
Look forward to a debt-free life by taking advantage of the services of a qualified bankruptcy attorney. While you may have uncertainties towards pursuing bankruptcy, understanding its warning signs and employing a lawyer can reassure you of its numerous benefits making your financial life much better than before.
Michael Lawson is a specialist bankruptcy attorney who has helped many clients in the past move past their bankruptcy. He currently writes for Blclawcenter.com. In his spare time, he likes to enjoy downtime traveling with his family.